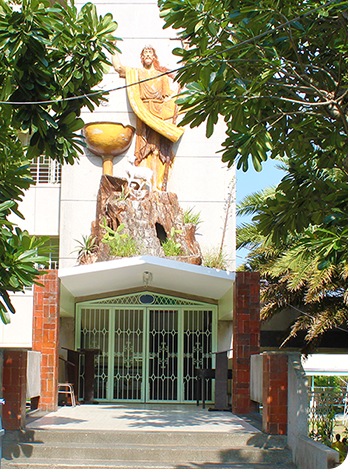 WELCOME TO VILLE ST. JOHN ACADEMY
Ville St. John Academy is a Catholic school owned and managed by the Sisters of St. John the Baptist. It is situated in the most tranquil end of Marcelo Green Village, Maharlika Avenue, Phase V, Parañaque City. It has the utmost conducive atmosphere free from the hassle of the city. It fosters the "Family Spirit" which is clearly seen in the various activities set forth in and outside the school campus.
The Baptistine Education apostolate first started in the small town of Angri, Salerno, South of Italy, by the Sisters of St. John the Baptist through the paternal guidance of its Founder, Saint Alfonso Maria Fusco with the purpose to educate and evangelize the orphan of war with gospel values and to liberate them from ignorance, exploitation so they wouldn't become problems of society. This tiny seed has spread throughout (17) seventeen countries namely, United States, Brazil, Zambia, Canada, Chile, Israel, Botswana, India, Poland, Korea, Argentina, Philippines, Mexico, Albania, Romania, South Africa & Cameron.
RECENT ACTIVITIES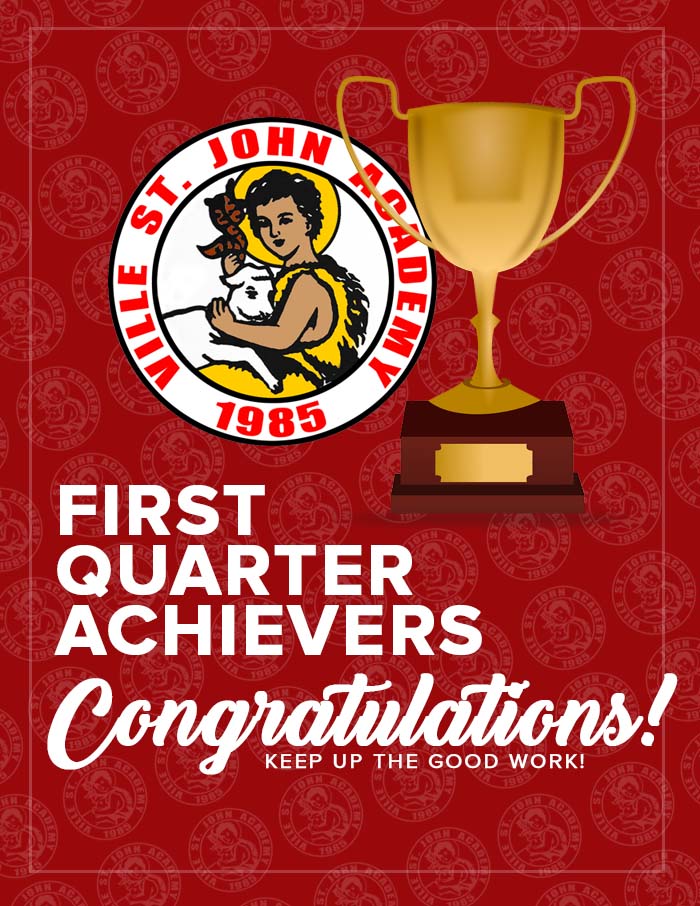 First Quarter Achievers
Congratulations to our pupils/students who made it to the honors list. Keep up the good work.
READ MORE
Teacher's Day Celebration 2020
As we celebrate National Teachers Month, let's give them appreciation and acknowledge the efforts of our beloved teachers.
READ MORE
VIEW MORE ACTIVITIES
Ville St John Academy offers the following academic programs Pre-School, Elementary, High School, Senior High School

GENERAL OBJECTIVES
Villa St. John Academy aims to:
Promote the Christian ideas of the gospel and the love of country,
Continue to develop values of simplicity, family Spirit and loving service, Provide a holistic formation of the student,
Produce responsible and empowered people in society, and;
Mold future leaders through guided training, providing them with opportunities and encouraging them to join student organizations, clubs or committees which will develop their leadership skills.
MORE ON ACADEMIC
Ville St. John Academy School Facilities
Good school facilities help the students behavior towards wholesome learning. That is why Ville St. John Academy is committed to provide good facilities to make sure that the student will have a safe and comfortable environment that will make them feel good to be at school.
Air conditioned Classrooms
All rooms equipped with LCD Projectors
Nursery Play Pen with Toys
Computer Laboratory
Clinic
Gymnasium
Swimming Pool
and a lot more
VIEW MORE SCHOOL FACILITIES